Accountancy is dead! Long live advisory!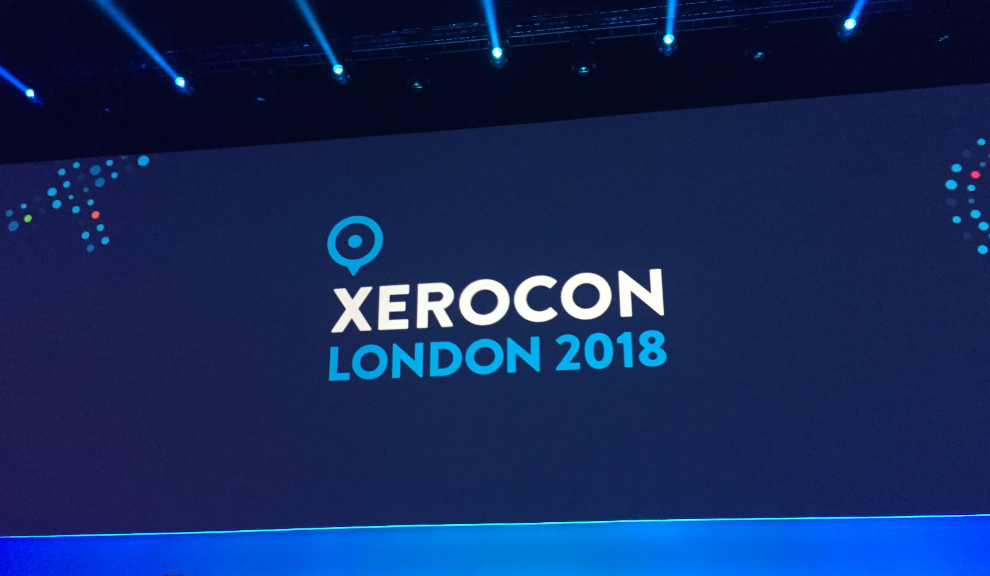 There has been a lot in the press about Artificial Intelligence replacing workers (it was even the focus of Doctor Who last week) and the accountancy profession is apparently first on the chopping block! Whilst the automation of some of the more routine tasks may strike fear in the hearts of some other people in the profession I see it as a massive opportunity – something that was strengthened following my visit to Xerocon last week where the theme was Human at Heart.
Yes, technology is making it easier to produce accounts and keep on top of your records, but this should give us more time to work with our clients and add real value as advisors. There also scope to advise which Apps and add ons will integrate best and every business needs systems – Xero just makes it easier to implement them.
With real time information you can do pre year end tax planning for the company and the directors, you can notify the directors of their upcoming VAT and potential cashflow issues, you can help implement credit control, the list is endless! So yes, whilst some of the more routine tasks might be removed from the working day there will still be a role for accountants to play (the same scaremongering happened when Sage was first introduced into the market place!).
One of the examples used was during a great talk by Gerd Leonhard, a futurist, who talked about if you looked at an average record store they could hold 20,000 songs (based on the average shop floor space, the number of records that could be stored and the number of songs per record). The introduction of the iPod was one thing but now with streaming there are 40 million songs available to you with Spotify! The record stores may have gone but there are a lot of new jobs that never existed before at Spotify including meme makers, playlist makers, social media managers etc etc. The rate of change in the last 20 years has been phenomenal and it is only set to increase – Gerd argues that humanity will change more in the next 30 years than it has in the last 300!
So back to Xero and the product itself. It already has the ability to cater for a huge number of small businesses and industries but there were some new product announcements that will enhance this even further. I'm going to run through some of these features (new and old) and how they can help your business.
Firstly a brand new user interface is coming which will make it even more intuitive and easier to navigate.
Sales is getting a makeover as well to make it easier to invoice from anywhere.
Sales already has a basic credit control function and automatic chasers, helping you get paid faster.
Xero already has basic inventory giving you the ability to track your stock if needed
You can create purchase orders and convert them to invoices.
Email to bills is a great new feature, and with the updates to projects you can assign expenses to a project / customer to be recharged at a later date.
Xero have also acquired HubDoc which can fetch your invoices from your suppliers – nPower, Vodafone etc – and process them directly into Xero.
With both email to bills and Hubdoc your invoice is attached to the accounting record, making it easier to trace and removing the need for holding onto paper records for 7 years and acquiring lots and lots of filing!
Projects is continually improving and new reports are available to track your work in progress / unbilled time (hopefully they've sorted the issue that you could only run a report based on the date the time was entered rather than the date the work was done!)
Xero expenses has had a major upgrade with further improvements to come – including mileage (which accounts for 60% of all expense claims).
Any bills allocated to fixed assets allows you to create your fixed asset register and set the depreciation rate to process automatically.
Xero payroll is constantly improving and processes the payroll journal directly in to your accounts and links with some of the pension providers for auto enrolment.
The VAT returns are getting an overhaul and with MTD for VAT Xero are fully compliant with HMRC.
In addition to this, CIS filing with HMRC is also coming.
The mobile App is continually evolving and you can now get a snapshot of your business profits in your pocket!
Xero's latest acquisition (InstaFile) allows you to prepare your accounts and corporation tax in the product now (admittedly this is probably more exciting for boring accountants like me!).
Find & Recode is an accountants favourite – if something has been allocated to the wrong code all the transactions can be updated in a bulk change rather than amending each transactions individually – a huge timesaver and allowing you to create more relevant reporting.
The reporting in Xero is also improving and has changed dramatically since we started using it more than 5 years ago. You can now edit reports, change the layout, add in comparatives and variances and formula – almost anything you want.
And last (for this roundup – there are a whole host of other features), but not least, Xero bank feeds have always been great. With the bank reconciliation function these have been the real differentiators, in my mind, between other cloud products and with the new bank feed API and open banking this is only set to get better.
So whilst this is very exciting for us as a firm and where it can take us (closer working relationships with our clients, even more proactive advice etc) it is also exciting for business owners who can reduce their admin time and have more time to work ON their businesses. Not only that but they can make near real time decisions that can influence change and impact the growth of their business. As Charlie Sheen once said – What's not to love?